The year on year increase in the cost of energy has pushed energy efficiency to the top of the agenda of prospective tenants. They're now looking closely at EPC ratings in conjunction with the cost of utilities when reviewing potential properties.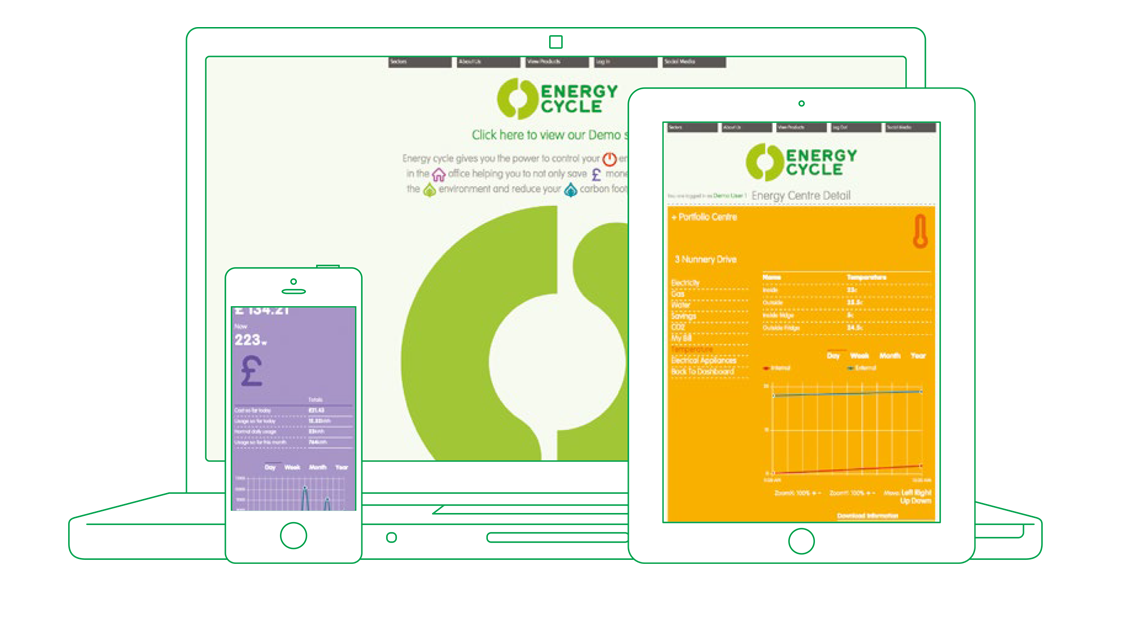 introducing a legal minimum energy efficiency standard for homes rented from a landlord. The rental of inefficient properties will become outlawed under the current proposals.

The increasing cost of energy has now risen to a level where it has become almost as bigger a factor in the decision making of prospective tenants as the monthly rent. As a result, the private housing rental market will see a major shift in how it has to regulate energy efficiency within properties.

The Energy Cycle System can be installed in any property type and allows you to measure and control utility consumption, which is unprecedented in any other product.

There are numerous advantages of installing an Energy Cycle System for tenants, landlords and managing agents, some of which are outlined below:
Benefits to tenants
Access to live energy consumption data for all utilities. Allows the tenant to tailor their habits in order to keep consumption as economical as possible.
Substantial savings on all utility bills as a result of the above monitoring/controlling ability.
Unique 'high tech' feature of tenancy.
Benefit to landlords and managing agents
Property can be marketed as having efficient energy saving and control measures and a unique 'high tech' feature to boost rental income.
Historical energy and water utility data can be used to demonstrate the effectiveness of the Energy Cycle System – resulting in cost savings to subsequent tenants and increasing appeal of property.
Energy Monitoring System can be used to demonstrate before and after scenarios associated with energy efficient measures.
Services can be shut down in circumstances when properties are vacant.
System can be linked into a burglar alarm system and alerts provided.
Alerts when Gas Safe Certificates due to be completed.
Leaks can be identified early as the Energy Cycle System detects out of the ordinary water flow.
Energy Cycle can also offer the following energy saving measures
LED light bulbs. A typical 60w light bulb, used for 6 hours a day would cost around £17.00 per year. With an average of 8 light bulbs per property, this costs around £136 per annum. Replacing these with our LED lamps, would cost around £0.85 each or £6.80 per annum, saving around £130 per year.
Provision of devices that automatically provide intermittent cut out of energy eg boiler control interrupters.
Other barriers preventing investment, is when a landlord is not directly affected by the cost of energy, and there is a lack of incentive to invest in any energy efficiency measures especially where any payback periods exceed the lease lengths agreed with tenants. By 2018, Energy Performance Certificates meeting at least an 'E' rating will be required from landlords of commercial buildings. This will essentially force Landlords into carrying out measures just to achieve the minimum. However without doing anything from an informed position, any measures could just be a waste of time and money and could potentially end up costing businesses far more.