What do corner shops, the high street, retail parks or the vast shopping centres have in common? They're all under immense pressure from the virtual space retailers and the growing popularity of online shopping.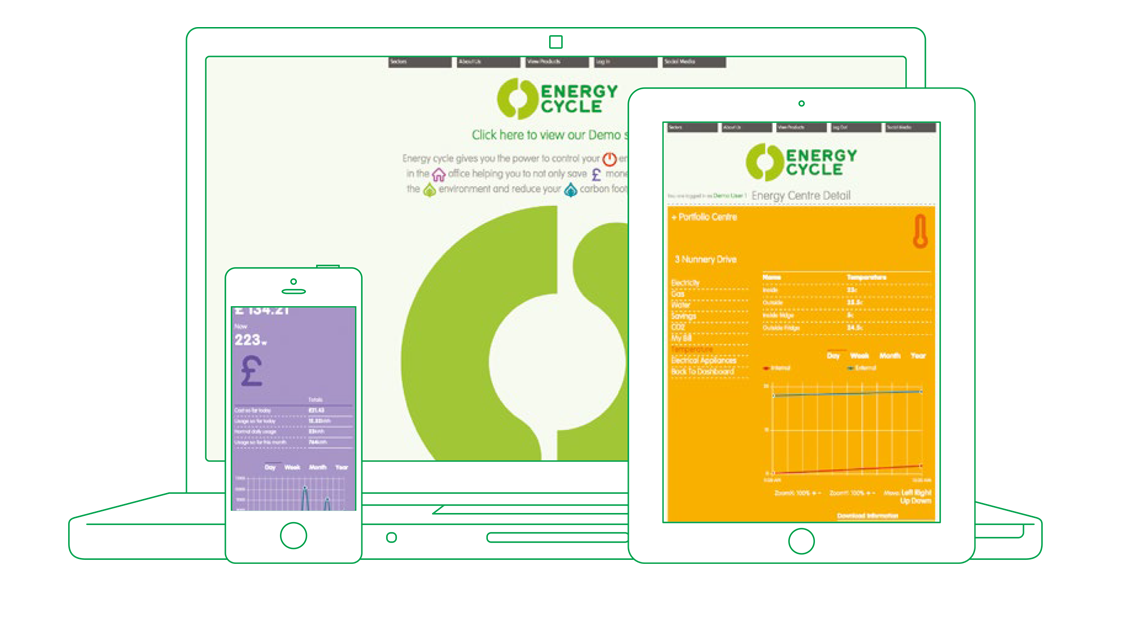 Lighting
Lighting is considered to be one of the most critical aspects for certain types of retailers. For jewellers and fashion retailer to highlight ranges, ambient or mood lighting for restaurants and bars, and specialist lighting for food displays. But how much is it costing to light up a particular window, product or area? Installing an Energy Cycle System can give you this information instantly online.
Chilling
Refrigerators and freezers are an absolute must for food producers, restaurants and retailers. But do you know how much they are actually costing? At what point do you know if the motor has failed and the temperature is falling? What's the cost of not being able to feed your clients or having to dispose of the contents of the freezer?

With an Energy Cycle System installed, you can be made aware of any potential issue as it happens, drop in temperature, increase or decrease in energy consumption – the parameters all embedded in your bespoke Energy Cycle installation and setup. Burst pipes, water leaks and floods will have a devastating effect on any company, but what if early notification was possible and preventative measures were automatic. Installing an Energy Cycle System can provide these measures ensuring any damage and disruption is kept to the absolute minimum.
A simple way to boost profit
Saving energy is one of the simplest ways to increase profits, but getting access to the information in a simple format has been difficult. A 20% cut in energy costs represents the same bottom-line benefit as a 5% increase in sales. With the latter being far more difficult to achieve, reducing your energy costs is much simpler and within your control to do so just by contacting Energy Cycle.