Energy cycle gives you the power to control your energy at home or in the office helping you to not only save money - but also to save the environment and reduce your carbon footprint in the process. Our user friendly web-based system gives you visibility and control over your energy usage.
Portfolio Centre
The portfolio centre is wholly configurable to your specific needs. If you are a social landlord, looking after 1000's of properties and want to group them by postal code, street, age of building or size, configuring the setup within your unique Centre is completely your choice. A large office building or factory can be broken down by floor, sections of a floor or even individual desks, the Energy Cycle setup can accommodate your requirements.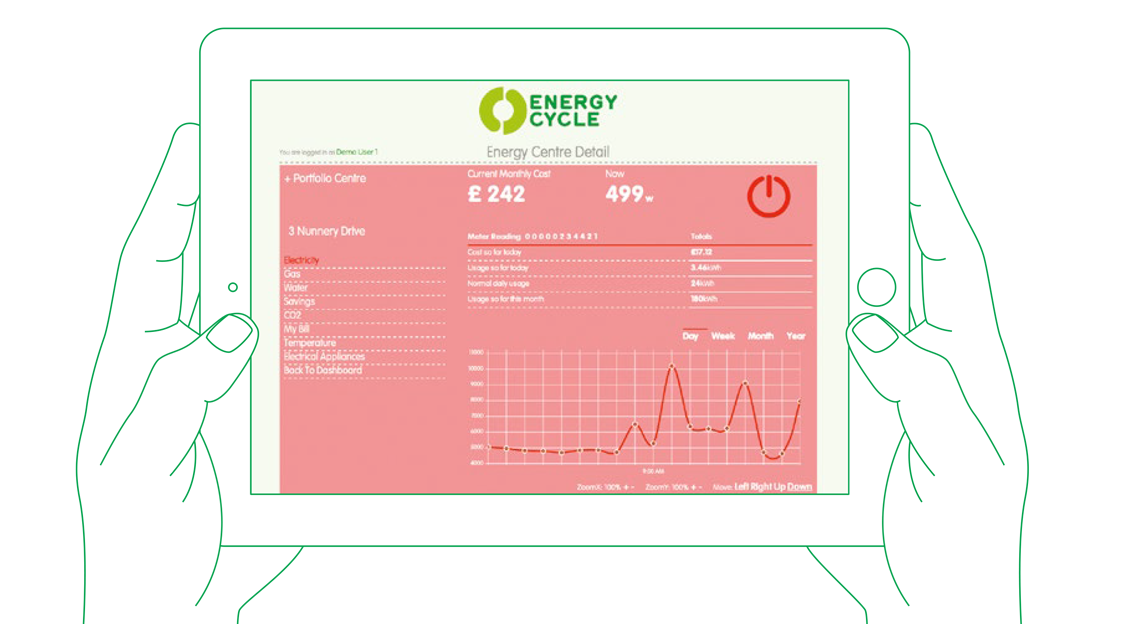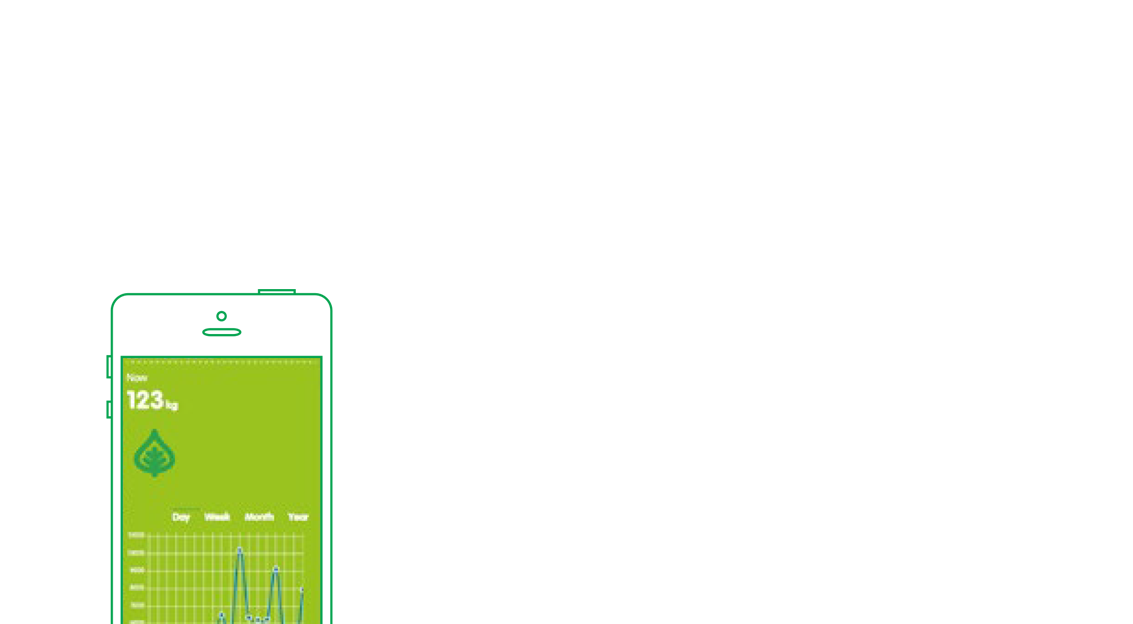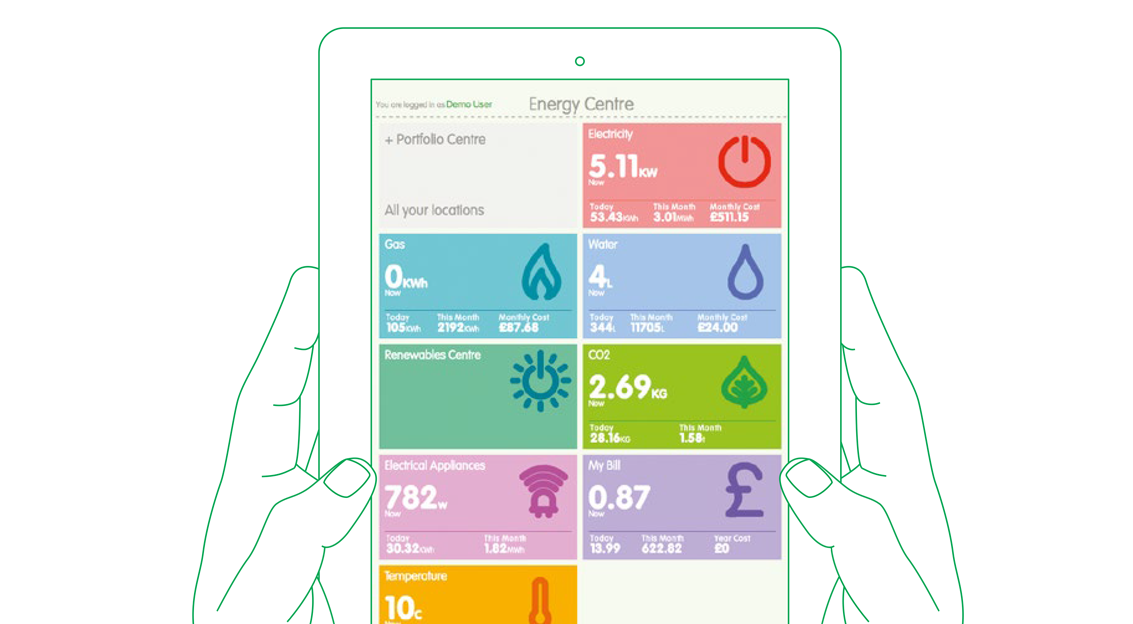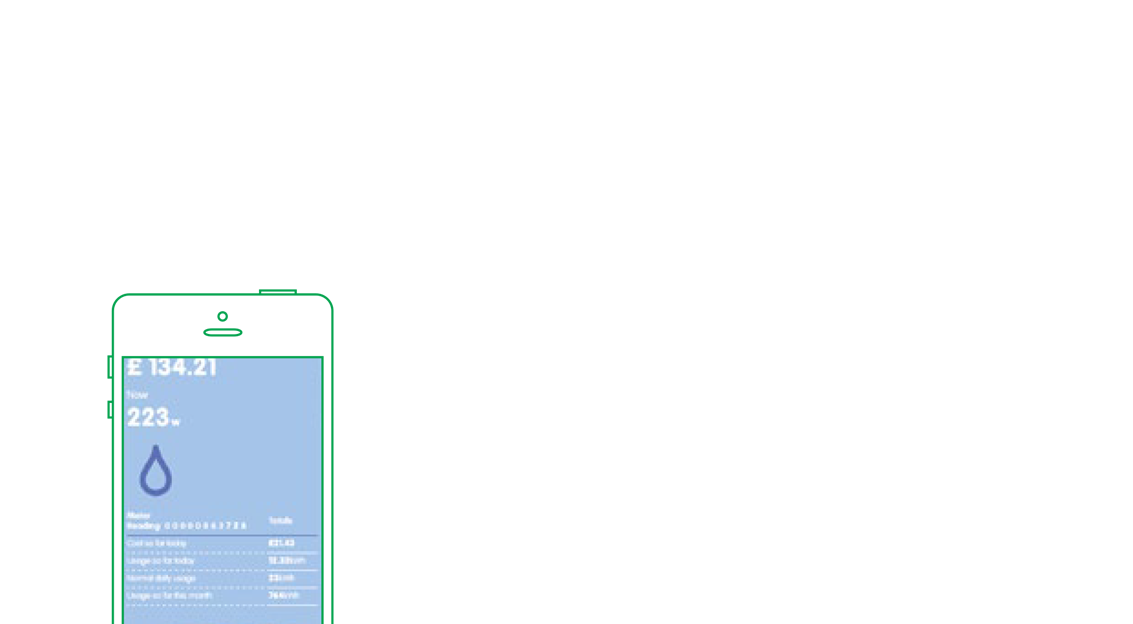 Energy Centre
From the outset, the main objectives for the Energy Cycle team were clear, create something that was simple to understand, accurate in what it presented, adaptable to meet the changing demands of our clients, technology proof and affordable to all. We are very proud of the results so far, but with your help, Energy Cycle can and will provide the tools to ensure that whatever decision you have to make, from capital expenditure programs to replacing the lamps in your home, the right decision is a click away.

This is where all of the electrical consumption data – across your portfolio is presented. With your energy tariffs pre-loaded your expenditure over the day - week - month is visible and after time, you will then see how it compared to the same period the previous year. If you have areas, buildings or shared accommodation that are currently not metered, Energy Cycle can very easily install equipment to make these areas visible and accountable of their individual consumption. Utilising the drill down option in the portfolio centre, the electricity consumption and cost is clearly visible.

As with the Electricity Centre, Energy Cycle can monitor – via pulsed output your consumption across your entire estates or individual buildings. Using existing infrastructure or retro-fitting our own highly accurate meters, you can start to build up a picture of what and how you are consuming gas and by working with Energy Cycle, begin to adapt and change to reduce your fuel bills and carbon emissions without compromising the comfort of staff or your family.

We are now all used to seeing headlines such as:
UK gets water shortage warning
Britain faces drought crisis: Water shortage worst for 90 years
World Bank warns of water shortage
The simple fact is, the worlds most precious natural resource is declining at an unsustainable rate as a result of climate change, pollution, deforestation and rising sea levels. What if when you turned the tap, nothing came out! Unlike electricity or gas, the majority of people and businesses have no visibility of how much water we use throughout our lives, we just pay an amount of money for the privilege of having it "on tap", Energy Cycle provides this real time, accurate information.

Our CO2 Centre is, for some, the most important piece of information we can provide. With the UK committed to reducing it's carbon emissions by 80% by 2050, pressure is building along with taxation and fines to increase awareness and activity to meet this target. With the ability to tailor the dashboard to your needs - you can now promote initiatives to meet your own personal or company targets for CO2 emissions.

Through the use of current transformers or individual appliance monitors, you can now see how much that vending machine, bank of computers, tumble drier or kettle is costing. In a recent exercise, we identified that during unoccupied office hours, the vending machine was costing hundreds of pounds per annum in wasted energy, as a result of this information, the company who have machines in every building have saved thousands of pounds per annum from having the clear and accurate information provided from Energy Cycle.

Aimed at providing accurate information to bill payers or those responsible for setting budgets, the Bill Centre collates all of your energy consumption and using the end user tariffs loaded at commissioning stage provides real time predictions for your energy bills.